Say hi to Päivi Koskenkorva!
Say hi to Päivi, the fourth matron of the Koskenkorva estate.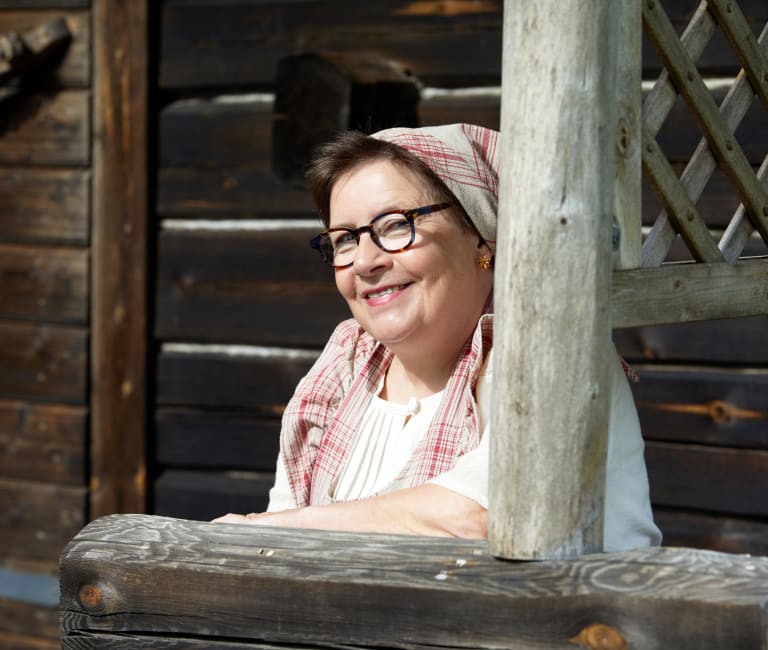 I was born in Kurikka, eight kilometres away from the Koskenkorva village. In 1980 I married Martti and became the fourth matron of the Koskenkorva estate. In the old times the landlord worked the field and took care of the cattle. The matron cared for the kitchen with help from the servants. We are now pensioners but there is still plenty to do. We work in the garden and make sure that everything looks neat and tidy.
The Koskenkorva factory is a great landmark. They started building it in 1938 partly on the land of this estate. It is the pride of this village and has brought a lot of work to the locals. All the barley in this area goes to the factory. We usually grow barley too but this summer we have peas growing in the field. Rotating the crops keeps the land in good condition and there is less need for fertilizers.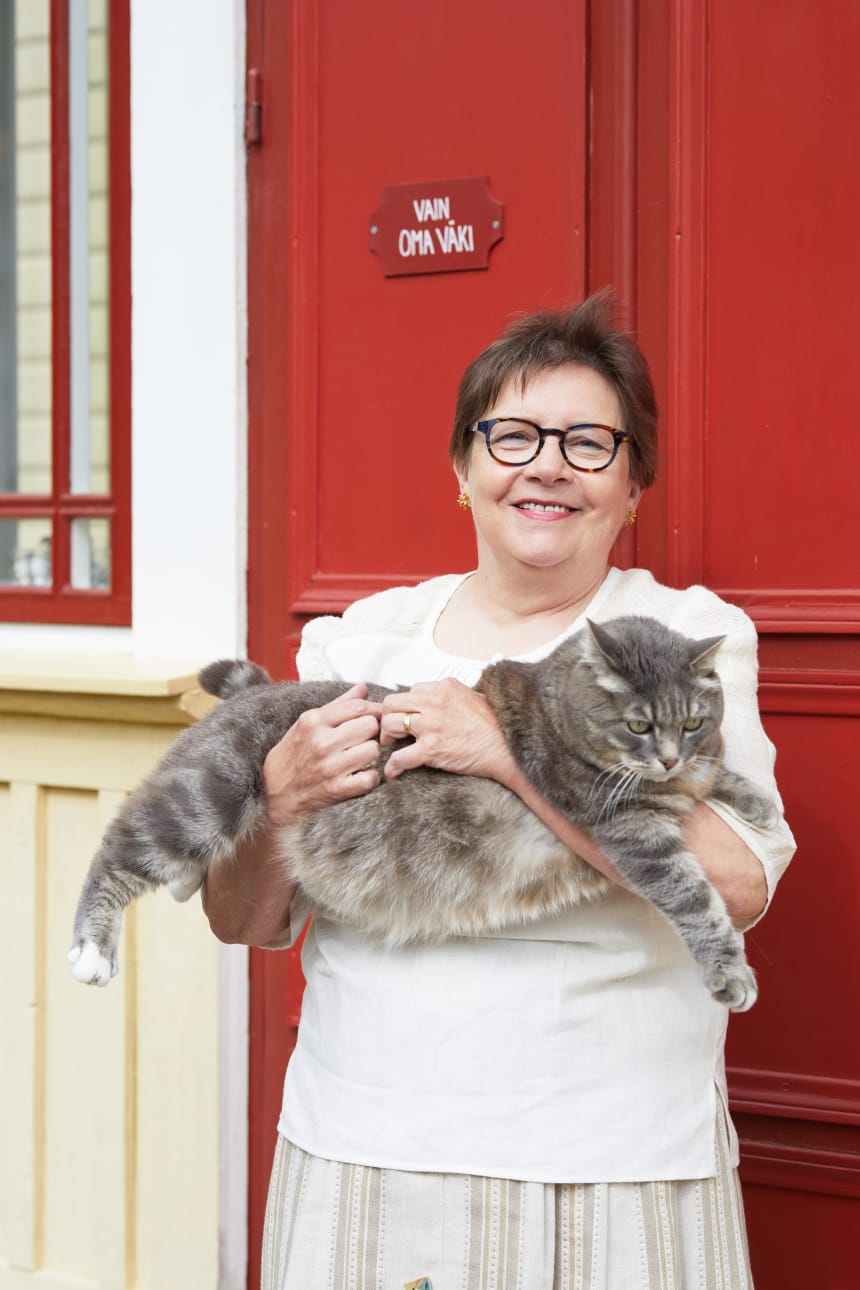 People thought we were crazy when we started our Trahteeri catering business in 1997. They didn't think we would succeed but we did. The men in this area don't like eating fish or vegetables so we cooked them with alcohol. We served happy herrings drowned in Koskenkorva, and oats and cabbage soaked in beer. My daughter in law uses flavoured Koskenkorva to fill doughnuts. When we celebrate we drink schnapps. We named our cat Kossu, which is the Finnish nickname for Koskenkorva.
I have really enjoyed living here in this village. I think it's important that the people around me feel good too. Everyone needs space to breathe, and here we have it.